Celebrate with us!
Many of you have been customers of Moss for a long time, and we appreciate all of you! Join with us in celebrating 75 years of supporting these cool cars. We have Cars & Coffee events to attend, products we think you'll enjoy, and special discounts and promotions throughout the year! Thanks to all of you from us, and we look forward to serving you far into the future.
---
Events
We have loved having customers to join us for our 75th anniversary celebration events on both East and West coasts. On April 2nd, we hosted a Cars and Coffee at the Estrella Warbirds Museum in Paso Robles, California. On July 22nd, we hosted the second Moss 75th Cars & Coffee at our Virginia warehouse parking lot. We hope you were able to make it if you were in the area, and if not, we hope you have joined in with us for our special sales and promotions, unique products, and in the mindset of how much joy this hobby can bring us all. Here's to another 75 years!
Moss West Coast 75th Cars & Coffee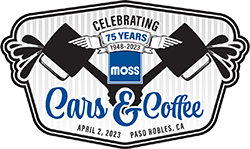 Sunday, April 2, 2023
In case you missed the event, here's a look at the winners! Click below to view.
Thank you to all who attended!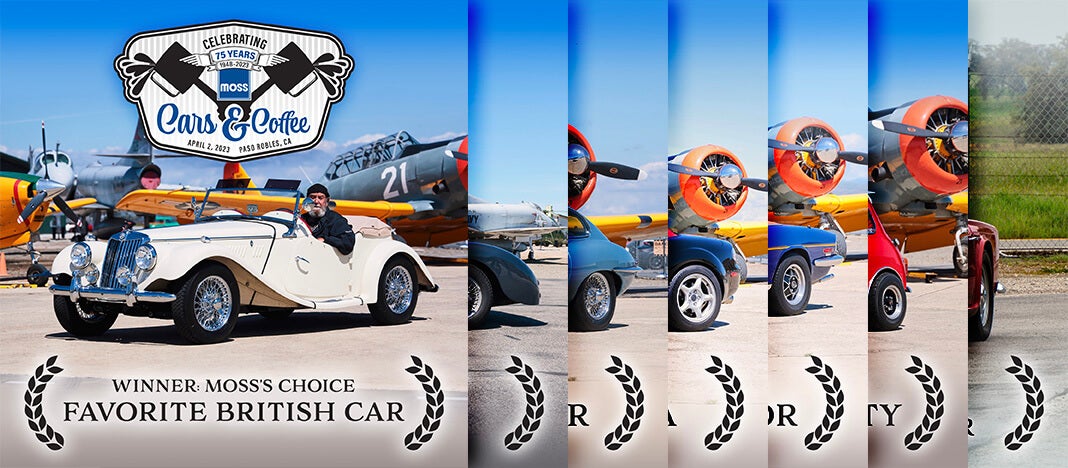 Moss East Coast 75th Cars & Coffee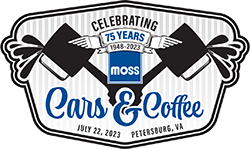 Saturday, July 22, 2023
Moss Motors, 25651 Simpson Rd, Petersburg, VA
In case you missed the event, here's a look at the winners! Click below to view.
Thanks to all who came! We had a blast.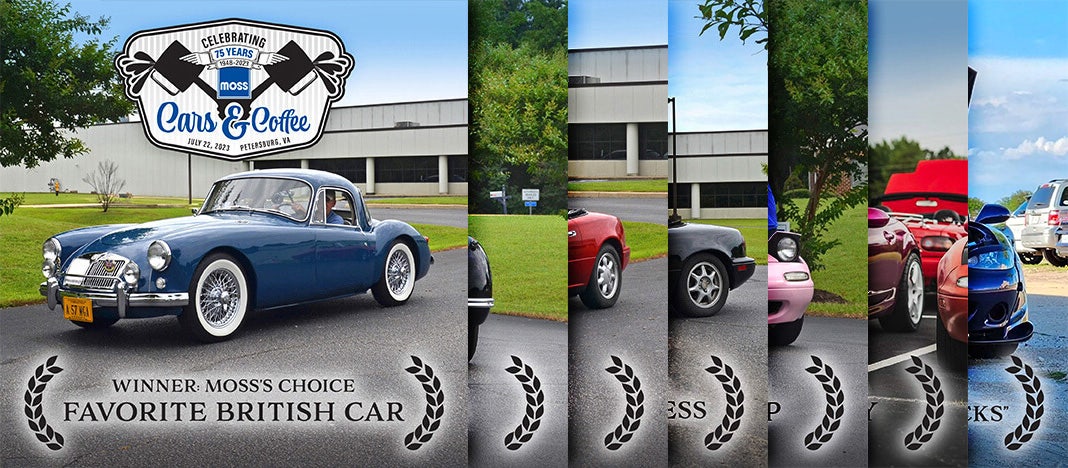 ---
Details will be sent out via email. Not getting our emails? Sign up here!
We're looking forward to meeting up with our customers and enjoying the most loved cars on the planet. We hope you'll join us as we celebrate 75 years of service.
---
75th Anniversary Products