IT'S SHIFT KNOB TIME!
A shift knob may not seem like a big deal, but it's a huge part of how you experience your Miata. The feeling of shifting through the gears, the texture, the weight, the size... these factors all play an important role. So what kind of shift knob is right for you? This page aims to help you decide. Check out the options below!
---
SHIFT KNOBS BY VOODOO
A Voodoo shift knob is the fastest and easiest mod you'll ever make to your car. Improved short-shifting capability is immediate! Voodoo shift knobs have been the enthusiast's first choice for driving enhancement since 1992. Each Voodoo knob is a 2 inch sphere of solid aluminum with a choice of finishes.





---
SHIFT KNOBS BY JASS PERFORMANCE
Shift Knobs by Jass Performance are made from billet aluminum with a brushed finish. Each is designed with a different style driver in mind. The Sport is designed for those who grasp the shifter from the side. The Classic delivers a positive feedback when held from the top. The TypeR is the shortest possible, extending just a millimeter above the shift lever. All are a good, heavy weight that makes shifting very enjoyable.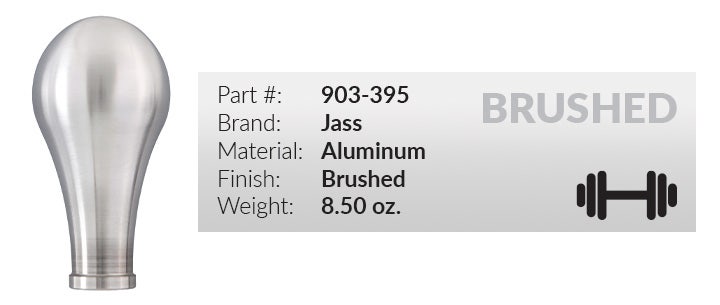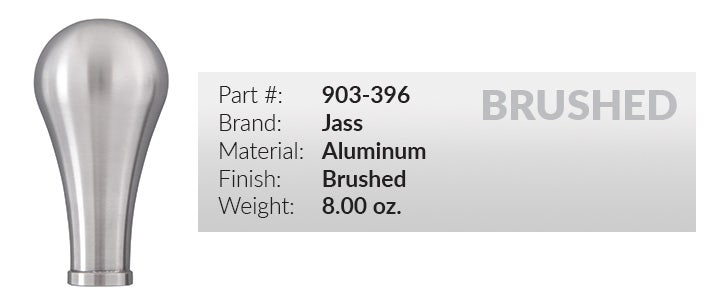 ---
SHIFT KNOBS BY I.L. MOTORSPORTS
Classic Leather or stylish wood options from I.L. Motorsports



---
LEATHER & CHROME SHIFT KNOBS
Combination of bright metal trim and luxurious leather.

---
KNURLED SHIFT KNOBS BY A.R.E.
Spherical shape with knurled trim, finished in a raw brushed aluminum.

---
CLASSIC POLISHED WOOD SHIFT KNOB BY TOURIST TROPHY
Classic wood texture in pure rosewood, this is an elegant lightweight option, and has matching handbrake and steering wheel matching options.
or
Shop all Tourist Trophy Rosewood

---